†
***page-width.shtml***
Free online digital photography tutorials
Looking for digital photography tutorials? The digital photography instruction on these pages are like having a photography expert at your side, helping you take better photos!


---

(Jump straight to the digital photography tutorials)

Have your photo "critique-d"!
Submit your photo and we (and other visitors to the site) will give you a critique.

It will help you to learn how to improve your photography even further - everyone learns more!


Click to see submissions to date
---

Every snapper can produce top notch photographs. It doesn't matter how much your camera costs, or how large it is.

And don't believe anyone who tells you "all you need to do to get better photos is to just take hundreds of pictures. Some of them will be OK. Thatís what the professionals do."/i>


No. They don't. Ever. Trust me. (I hope my Dad is reading this - he's the worst culprit I know!)

The thing that makes the biggest difference to the quality of digital photography is the person behind the camera. And that's you!

This whole site grew out of this philosophy. If you are looking for some digital photography instruction and want to take better photos - you have come to the right place!


A quick example
As a quick example of the difference a bit of simple digital photography instruction makes, look at the photo below. It's a piece of art-work in Prague. Roll your mouse over it to see the "before" and "after".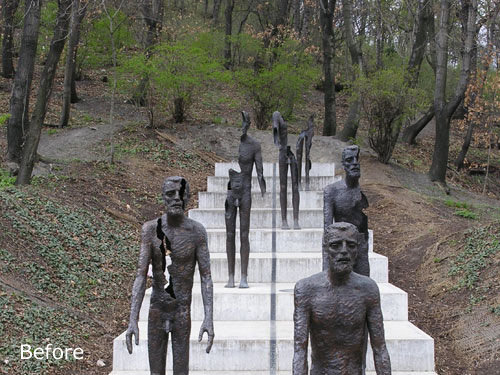 The camera was the same. The time of day was the same. The subject was the same. The difference? The photographer!

My wife (love her to bits!) took the "before" picture. "Thought we could make some thank you cards (although I wouldnít include checks) with it" she said. Apparently VistaPrint do a nice line. Then I had a look at it on the camera screen and didnít think we were doing the art-work the justice it deserved.

So, I just re-framed the photo and the "after" is the result.


A little guidance is all that's needed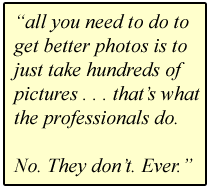 This is not difficult to achieve! And it is really easy to learn ñ you just need some simple tips and tricks to help you out.

Thatís why youíre here, right?

The links below will take you to pages that cover more specific digital photography instruction.

Tips and tricks that I guarantee will improve your photography!

And the best thing is, even if all you have a mobile phone you can use these tips. Even Blackberry mobile phones have cameras on them these days - so theres no excuse to give these tips a try!
Digital Photography Tutorials

***subscribe-to-blog.shtml***
Here are the top three contributions from the last few months (based on clicks, and in no particular order)
***in-page-3.shtml***


Return from the digital photography tutorials to digital-photography-tips.net home





***most-popular-pages.shtml***